Xiaomi has launched a small Segway device, the Ninebot Mini , for an attractive price of USD 310 . This is the first device the both Xiaomi and Segway have launched since the acquisition last year. This self-balancing scooter looks similar to the traditional Segway but it costs way less (less than a tenth) and is much smaller. Xiaomi Ninebot Mini is a smart scooter without a handle and definitely a hit when hoverboards are so popular in recent days.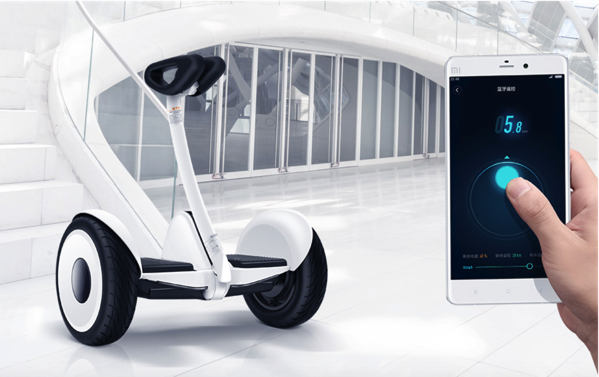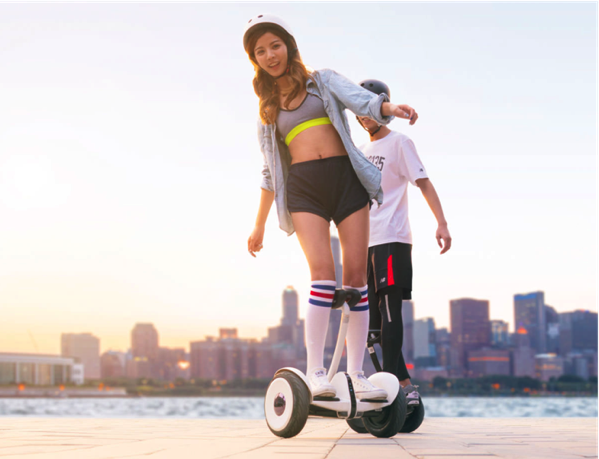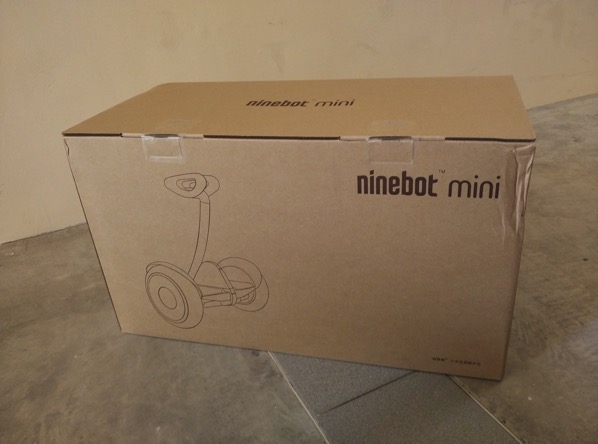 My Ninebot Mini came in simple rectangular brown packaging but it did weigh some amount. Upon open up the box, there is a white plastic bag filled with manual, product brochures and safety tips.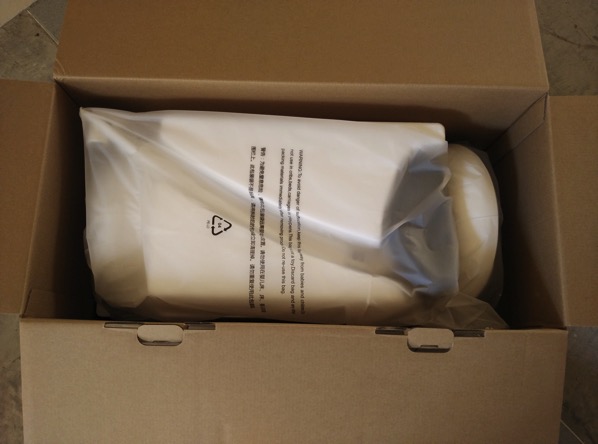 After we removed the plastic then we can see the main body of the scooter. In the accessories box, there are screws, Allen key, air pump extension tube and the handle joint connector.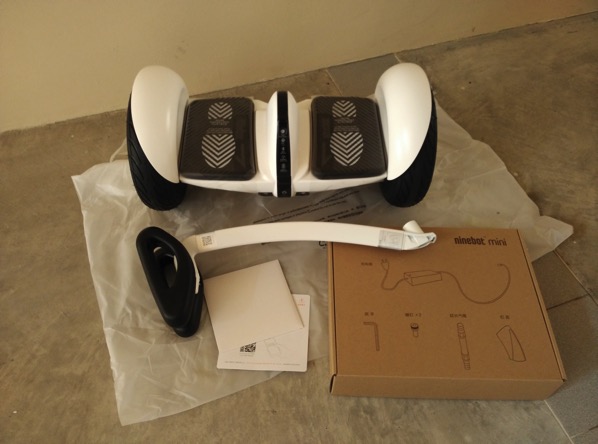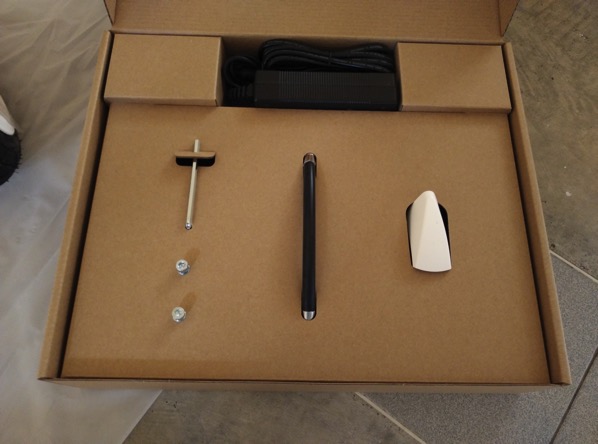 There is a need to install the Ninebot by attaching the middle control stick to the actual wheeled body. It's very easy as the manual is clearly illustrated – took no more than 10 mins to have the full Ninebot assembled.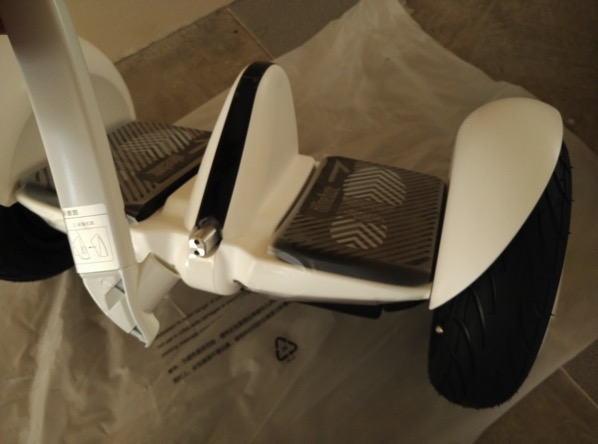 The centre control stick is surprising sturdy and feels durable. I would guess safety is the chief consideration when one will use it at fairly high speed on the roads.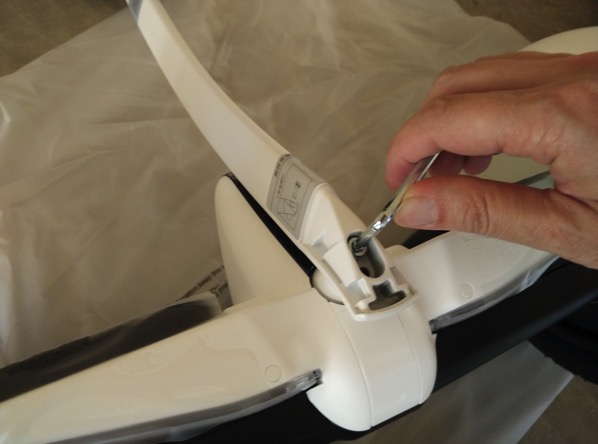 The EVA material used is really very comfortable when we step on it. It will absorb shocks when riding on the road and anti skid too. One can wash it easily with plain normal water and the direction pointing on it shows the direction that the rider should face.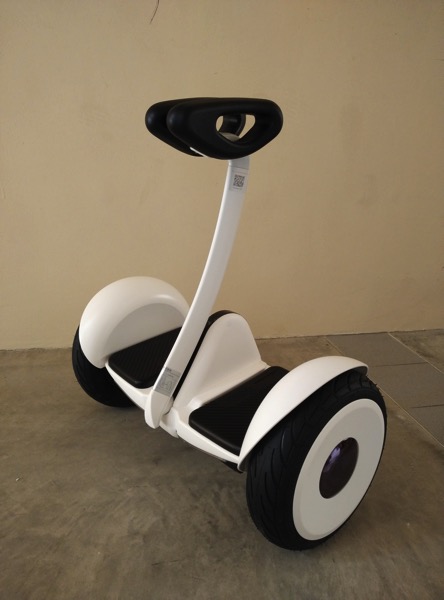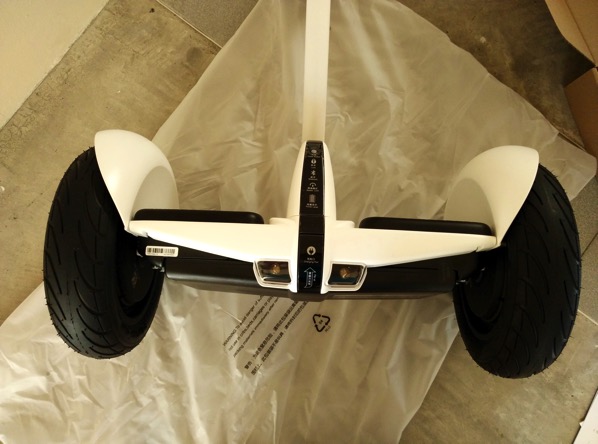 The back lies two panel of white LED display board will auto change the brightness according to surrounding. They are also used to show the braking of the device and right/left turn indications.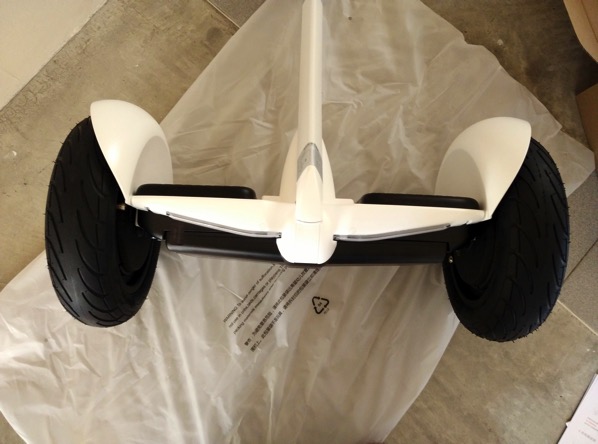 The lithium-ion batteries are housed within the bottom of the device with a safety seal to prevent unauthorised change of battery which may lead to fire hazards due to any poorly built unofficial battery banks.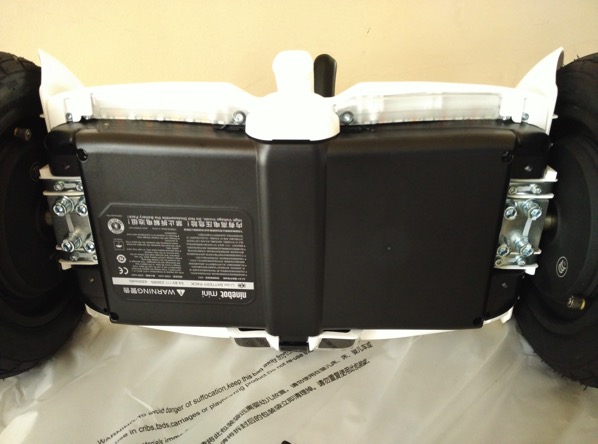 At the front of the Ninebot Mini, under the flip cover lies the have the charging inlet. It has a IP54 protection so that we do not need to worry the power button will spoil due to raining.
Headlight of the scooter is also made aware of the ambient light levels and will automatically adjust its brightness by turning on and off. This can also be manually overwritten with the Ninebot App.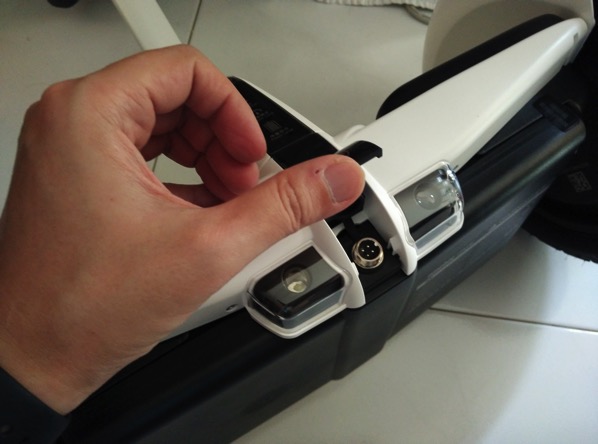 The power button uses OMRON technology and is completely sealed from external water or dust. When the Ninebot Mini is connected to the handset via the Ninebot App, the bluetooth logo will be illuminated.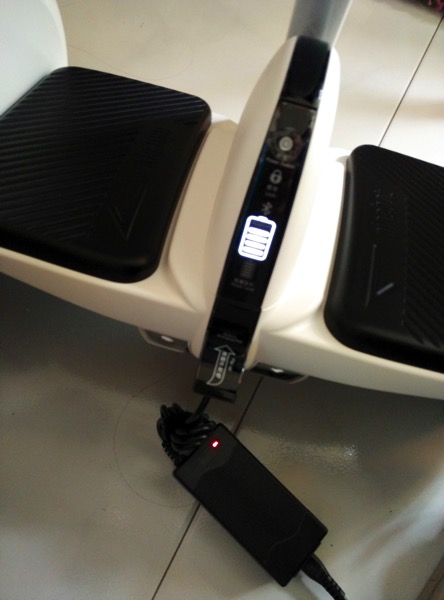 Although the Ninebot Mini can be readily operated without using the official Ninebot App, there are some useful features in the app to make the download worthwhile.